Are you looking to add a touch of beauty and nature to your home decor? Look no further than this stunning floral wreath that you can hang all year round. With just a few easy steps, you'll have a show-stopping piece that will bring color and life to any room.

To get started, you'll need a few materials. First, you'll need a floral garden round wreath form to build your wreath on. You can find these at your local craft store, or online. Next, pick out your favorite combination of flowers and greenery. You can select fresh, dried, or silk flowers depending on your preference and how long you want your wreath to last.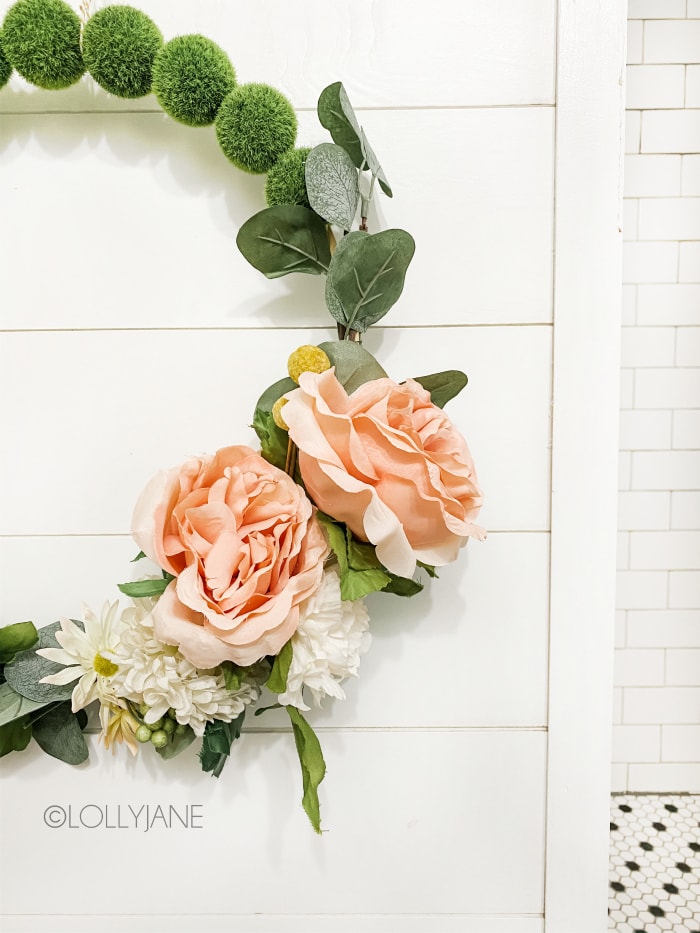 Once you have your materials, it's time to start building your wreath. Begin by wrapping your floral wire around the wreath form and twisting the ends together to secure it in place. Use your greenery to cover the entire wreath form, wrapping it around the wire and using your floral wire to secure it in place. This will create a base layer that will help you build out your wreath.

Next, add in your larger flowers. Place them around the wreath, using your floral wire to secure them in place. You can also add in smaller flowers and filler, such as baby's breath, to fill out the wreath and add texture. As you add each flower, step back and assess the wreath to ensure it is balanced and full.

Continue to layer in your flowers and greenery until you are satisfied with the look of your wreath. Remember to vary the colors and textures to create a visually interesting piece. Once you are done, add a ribbon or string to the back of your wreath for easy hanging.

This floral wreath is perfect for any room in your home and can be customized to match your decor. Hang it on your front door to welcome guests, or in your living room to add a touch of natural beauty. With a little bit of creativity and some floral garden round wreath forms, you can create a stunning wreath that will last all year and bring joy to all who see it.