A pedestrian gate is a gate which is designed to inhibit pedestrian access, or to allow pedestrians through a wall or other barrier in a controlled fashion via the gate. The design of the gate is typically narrow enough that people in vehicles cannot pass through it, although pedestrian gates may permit the passage of bicycles, depending on how they are designed. Pedestrian gates are used all over the world in a variety of settings, from the yards of residences to train stations.
One classic form of the pedestrian gate is a gate positioned in a fence or wall to allow people through. For example, many homes in cities are surrounded by fencing for privacy and security, with a pedestrian gate at the end of the front walk to allow visitors to get inside. This gate may be opened with a simple latch, or it may be locked, in which case visitors need a key, or someone needs to activate the gate remotely to allow entrance.
Pedestrian gates are also sometimes located in the fencing which surrounds agricultural areas. In this case, some people install what is known as a kissing gate. Kissing gates allow people through, but keep livestock back. The idea behind such a gate is that a regular pedestrian gate on hinges could be left ajar by a careless pedestrian, allowing livestock to get loose. A kissing gate requires no action on the part of people passing through to keep livestock controlled.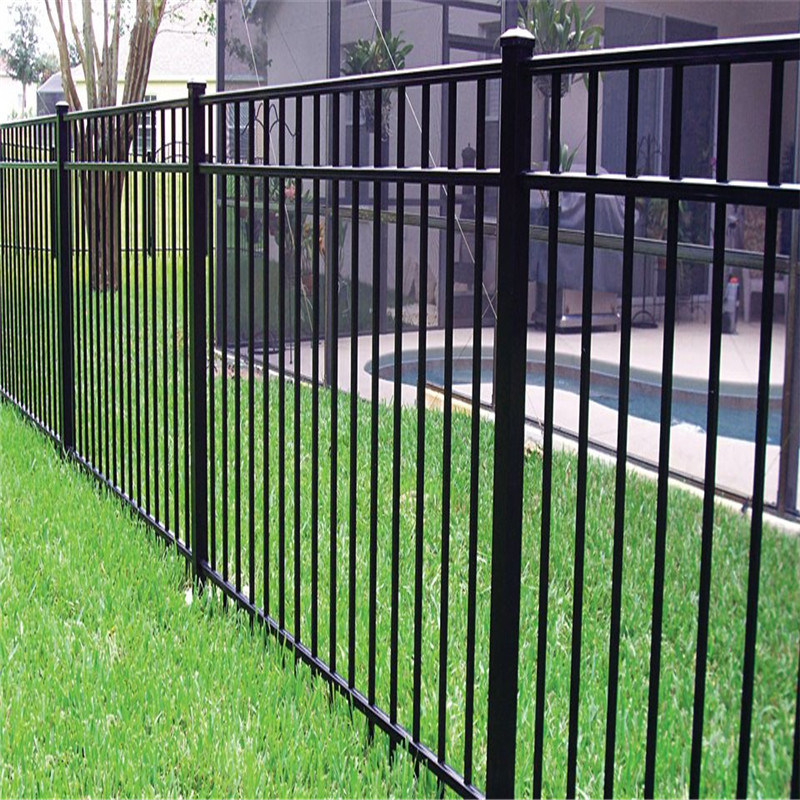 Specification

Arch Top Garden Gate with Finial Stubs

Color:

Black/Customized

Hardware:

Hinges, Lock bolt, Lock system

Lock set:

Manual lock / Electrical lock

Features:

Anti-corrosion / Anti-rust / Durable / Weather resistance

Service:

OEM & ODM are welcome

Surface Treatment

Powder Coated

Hot Dipped Galvanized
 We are the experts in the design and manufacture of custom Single Pedestrian Entry Gate solutions to suit any home or commercial project. With well over 20 original Pedestrian Gate designs, each is available in a series of styles, colours and sizes. Alternatively, you can send us you own architectural specification or design ideas and we can tailor a solution to suit your project.
High grade Q235 low carbon steel, safety and environmental
European art design, strong structure, the size of tubing and flower parts can be collocated as customer's requirement.
CAD Computer Aided Designs are provided for the fence to ensure that your exact requirements are met and you know what you are getting prior to the manufacturing process
Long-lasting iron, Tough paint coating, powerful adhesive ability. Have the excellent climate resistance, Erosion resistance and temperature change resistance.
Look elegant, enhancing the beauty, value, and curb appeal of your home.